Title: The Prince and the Dressmaker by Jen Wang
Rating: 5/5
Two-sentence summary: Prince Sebastian of Belgium has a secret that nobody besides his seamstress Frances knows: at night, he transforms into the Parisian fashion icon Lady Crystallia. Set in turn-of-the-century Europe, this unconventional love story explores what it takes to become who you are inside and stay true to your passion.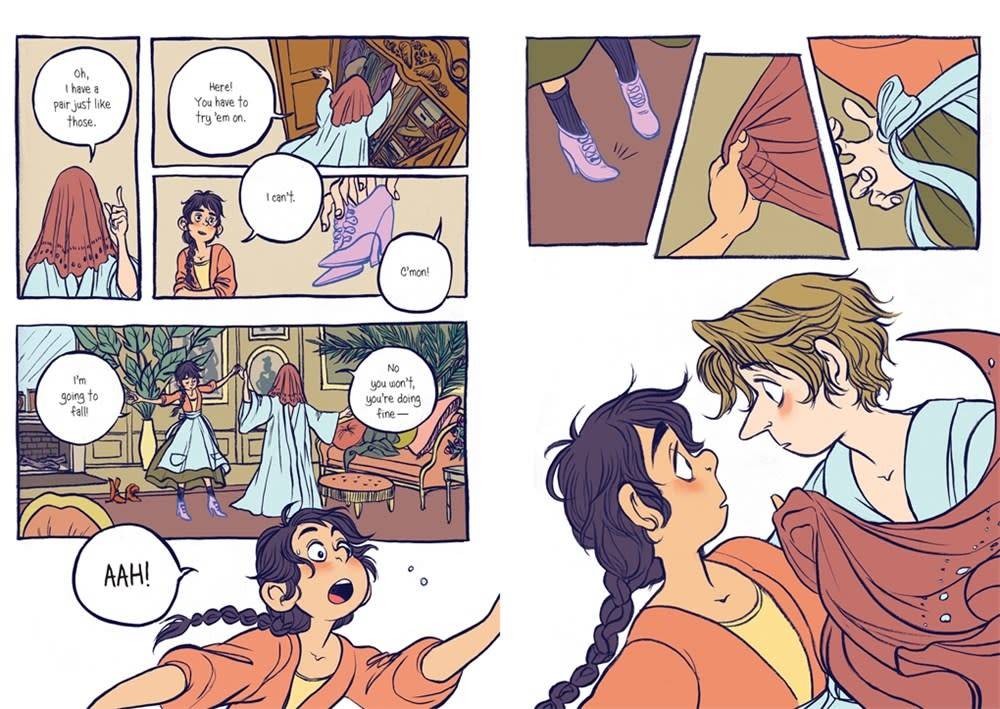 Portrayal of LGBTQ issues: The Prince and the Dressmaker features a young prince who describes himself as sometimes feeling like a boy and sometimes a girl. When he feels like a boy, he's comfortable in his male clothes but other times, his discomfort leads him to dressing in makeup and beautiful dresses.
While it's implied that Sebastian may be genderfluid or non-binary, he seems to use male pronouns–possibly because it takes place before trans and non-binary identity were discussed in European culture.
What I loved: First of all, the art style was just breathtaking. It kind of felt like a cross between a fashion designer's notebook and a Disney movie. It's just so vibrant and really captures the feeling of being young, falling in love and discovering who you are for the first time. Generally I'm not much of an aesthetics person but thought that the dresses Lady Crystallia wore were genuinely beautiful.
But the most beautiful thing about The Prince and the Dressmaker was the love story. In the back of the book, Jen Wang notes that she'd originally written Frances and Sebastian as in their twenties. But as she wrote, she felt that writing them as teenagers brought out feelings of self-discovery and first love a lot more strongly. That, I very much agree with. In general, too, the characters were very complex and well-written–I can't think of one who was necessarily a "villain" or didn't change or grow over time.
The way that this book explored femininity in men and possibly gender fluidity was also pretty innovative. I think that when people think of AMAB trans or non-binary people, they usually assume that they're straight (attracted to men) and pretty fixed in their identity. While there are many trans people who fit that description and their stories deserve to be told, I also think it's important to portray diversity in the trans community like this graphic novel did.
Recommended: Honestly, I can't think of someone I wouldn't recommend this to. For LGBT readers, I think this story would feel familiar and uplifting and for non-LGBT ones, I think it could be enlightening. Overall, it reminds me of The Danish Girl if it had been written with a happier ending and for younger audiences (and focused more on gender expression than necessarily gender identity).