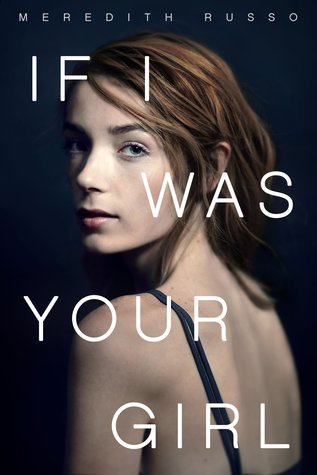 Title: If I Was Your Girl
Author: Meredith Russo
Rating: 5/5
Two-sentence summary: When Amanda Hardy moves to live with her father after transitioning to female, she just wants a peaceful and low-profile high school experience. But when she falls in love with her kind, complicated classmate Grant, she wonders how deeply you can love someone while hiding so much of yourself.
What I loved: For a novel that deals with some heavy topics (including suicide, sexual assault, and drug abuse), this is a wholesome story. I enjoyed how the chapters alternated between Amanda's senior year and her memories realizing, coming to terms with, and finding confidence in her trans identity. It felt like If I Was Your Girl explored the complexities that come with transitioning well… which makes sense, since the author is a trans woman herself and has lived it.
At the beginning of the novel, Amanda considers herself "fully transitioned"—she socially transitioned, takes hormone therapy, and received gender confirmation surgery. Unless she wants to tell others, nobody would ever have to know that she's trans. Yet she questions to what extent her trans identity is part of her story and, if it is, whether telling others is worth her safety. None of the questions have easy answers, but Amanda works through them in a way that gives her comfort.
Also, side note that has nothing to do with the story, but not only is this written by a trans woman (the first trans YA book I've read by a transgender author, by the way), but the model on the cover is also a trans woman. Not to speak for trans women but as a trans guy, that feels like positive and much-needed progress in YA publishing.
Quote: "Either way, I realized, I wasn't sorry I existed anymore. I deserved to live. I deserved to find love. I knew now—I believed now—that I deserved to be loved."
Recommended: One hundred times yes! I almost hesitate to say this just because there are so many good queer books but, if you choose to only read one transgender YA novel, I think it should be this one. We need more books about trans/non-binary people written by trans/non-binary authors. You can feel the authenticity of this experience in a way that I haven't felt in other trans YA books before. The author doesn't just feel sympathy for trans people but genuine empathy, and I think you can pick up on that.
That being said, I would love to read more books by trans and non-binary authors. If anyone has recommendations, be sure to leave a comment!
Next: If I Tell You by Alicia Tuckerman